About the Magazine
Parenting sometimes feels like an impossible calling but in-spite of this feeling we must be intentional and prepared if we are going to raise our boys God's way. That's why we created VALOR, a publication from Christian Service Brigade, the ministry that's been helping build godly men for more than 78 years.
VALOR is designed to help provide the parents, leaders, alumni and fans of Christian Service Brigade with Biblical principles, tools, and perspective on discipleship by drawing on our years of experience and connections with experts in the field of discipleship and men's ministry. In each issue we help parents tackle tough subjects and give you specific actions you can take to show your son what it means to be a godly man.
Sign up for a free subscription and get the physical magazine sent directly to you throughout the year.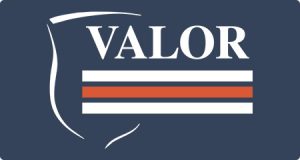 About the Seven Points of Valor
Since almost the beginning of our ministry more than 80 years ago the Seven Points of Valor has helped to guide us in pointing young men toward the character traits that exemplify the life of a young men seeking to follow in the footsteps of Jesus. Because these points are really based on universal and unchanging Biblical principles they remain just as powerful and relevant today as they did 80 years ago.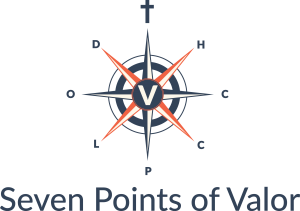 About Christian Service Brigade
Boys need mature Christian men in their lives to model what Biblical masculinity truly looks like. For more than 80 years Christian Service Brigade has been equipping men in local churches to disciple the young men and boys in their congregation. We've been doing this by providing materials, events, traditions, and 80 years of ministry culture specifically designed around the way men tend to learn and grow. You can find out more about our exciting ministry on the Christian Service Brigade website.